Charlotte Knowles-Thompson Agency LTD.
Founder of Say Yes to Scholarships Bahamas & The Best Accredited Universities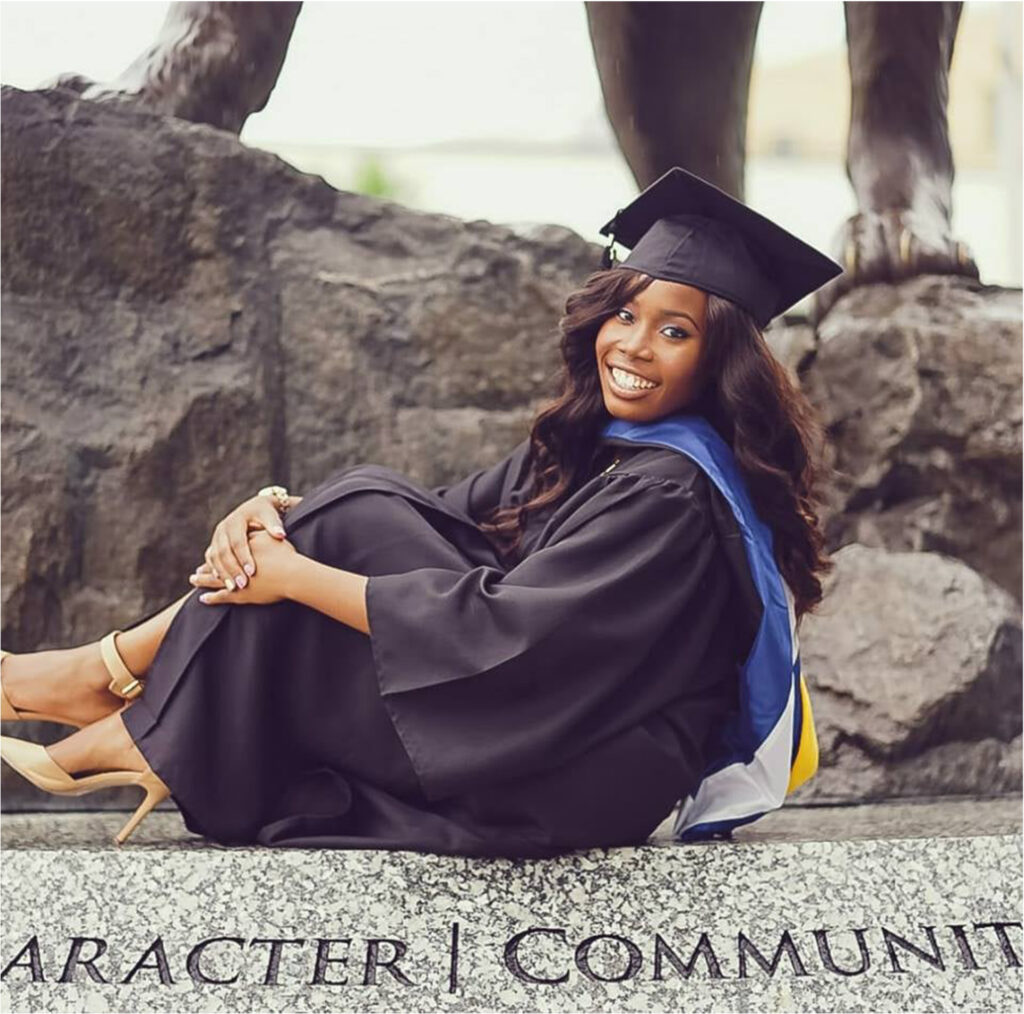 Mission
Charlotte Knowles-Thompson Agency Ltd. is committed to assisting students find the most affordable Niche rated, NAECOB approved, Accredited Universities while not imposin....
Vision
Charlotte Knowles-Thompson Agency Ltd. is an exceptional education consultancy that inspires intellectual growth and lifelong learning.
Core Values
Charlotte Knowles-Thompson Agency Ltd. views each student as important. It is with this fundamental principle that we are guided by the following behaviour that dictates our individual approach to assisting each student.
Charlotte C. Knowles-Thompson, BA
CEO & Founder
Charlotte Knowles Thompson Agency Ltd.
Charlotte Knowles-Thompson is an administrative professional with over two decades in Corporate Bahamas working with influential leaders who inspired and motivated her to continuously strive for excellence.  With mentorship from her past Executive Vice President Frank Comito, she completed a Bachelor's Degree in Marketing from Edinburgh Napier University in Edinburgh Scotland.  In 2008, after being nominated by her peers under the leadership of President Yvette Johnson, CPS/CAP, she won the coveted title of Administrative Professional of The Year (APOTY) presented by the International Association of Administrative Professionals® (IAAP) Bahamas Chapter.  In 2009, Charlotte was bestowed the distinction of Member of Excellence by IAAP® Kansas City for her commitment to the Mission of IAAP® – 'Enhancing the success of career-minded administrative professionals by providing opportunities for growth through education, community building and leadership development'.  In 2018, she was nominated by her immediate past Executive Vice President Suzanne Pattusch and won the Island Human Resources Distinguished Administrative Professional of the Year (DAP).
Charlotte is known for her philanthropic and altruistic efforts in helping young people achieve their scholastic dreams and goals. She works with high school counsellors year-round to host virtual college fairs for public and private students. In 2021, Charlotte partnered with the Alpha Kappa Alpha Sorority Incorporated to facilitate college readiness seminars and in 2022 she partnered with The Bahamas All Star Band to host a session for over 100 band members.
In her spare time, she travels to churches, youth groups and high schools around The Bahamas speaking to students about the importance of higher education.  During the height of the pandemic, in August 2020, she hosted a series of virtual college fairs and continues to do so. In September 2022, she hosted her 1 st  Annual College Fair at the Holy Trinity Activities Centre which was attended by more than two thousand five hundred (2500) students from Nassau and the Family Islands.
Charlotte partners with several local corporate companies to identify students who need financial assistance.  Her agency provides the reigning Miss Teen Bahamas with a five hundred dollar ($500.00) scholarship to assist with university expenses. In recognition of Charlotte's commitment to assisting the educational needs of students, the Government of The Bahamas awarded her a five thousand dollar ($5,000.00) grant to expand her reach to assist more students around the country. She has also partnered with the Honorable Leonardo Lightbourne to assist students of his constituency in North Andros and the Berry Islands.
To ensure students have a variety of options for collegiate studies, Charlotte's partners include universities in the United States (including HBCUs), the United Kingdom, Australia, Jamaica, Grenada and Canada. Through her partnerships, universities offer Bahamian students free applications and various financial incentives. Several universities have established a Charlotte Knowles-Thompson Agency Ltd. scholarship ranging from fifty-percent (50%) to one hundred- percent (100%) tuition scholarships to lessen the financial burden of parents.
Charlotte has created a non-profit Facebook page called 'Say Yes to Scholarships & the Best Accredited Universities' which introduces students to her partner universities and assists with sourcing additional funding and college preparation for local and international studies.
Charlotte was married to the late Brentwood Thompson and they have two (2) adult children Blaine and Blaire Thompson who have completed five (5) degrees between the two of them on full scholarships.
Her son Blaine started his degree at College of The Bahamas but being an IT student he desired a more hands-on learning experience so he transferred his credits to The Bahamas Technical & Vocational Institute (BTVI) and in June 2022, he graduated with an Associates of Applied Science Degree in Network Engineering with a concentration in Computer Information Systems with CompTia and A+ certifications. He is now enrolled at the University of North Alabama in Florence Alabama completing a Bachelor's Degree in Interdisciplinary Studies with a focus on Criminal Justice.
Her daughter Blaire is a classically trained chef who received an Associate Degree in Culinary Arts and a Bachelor's Degree in Food Service Management from Johnson & Wales University, North Miami Campus. In May 2021, she graduated with a Master's Degree in Student Affairs and Higher Education Administration on full scholarship at Kent State University in Kent, Ohio. Blaire currently works on the Management team at The University of Iowa with a staff compliment of ten in Residential Life.
Contributing
to realizing so many dreams
I think we have added a brick to the nation's strength. We are using all the resources available in and outside the country to achieve the goal of providing better opportunities for Bahamian students.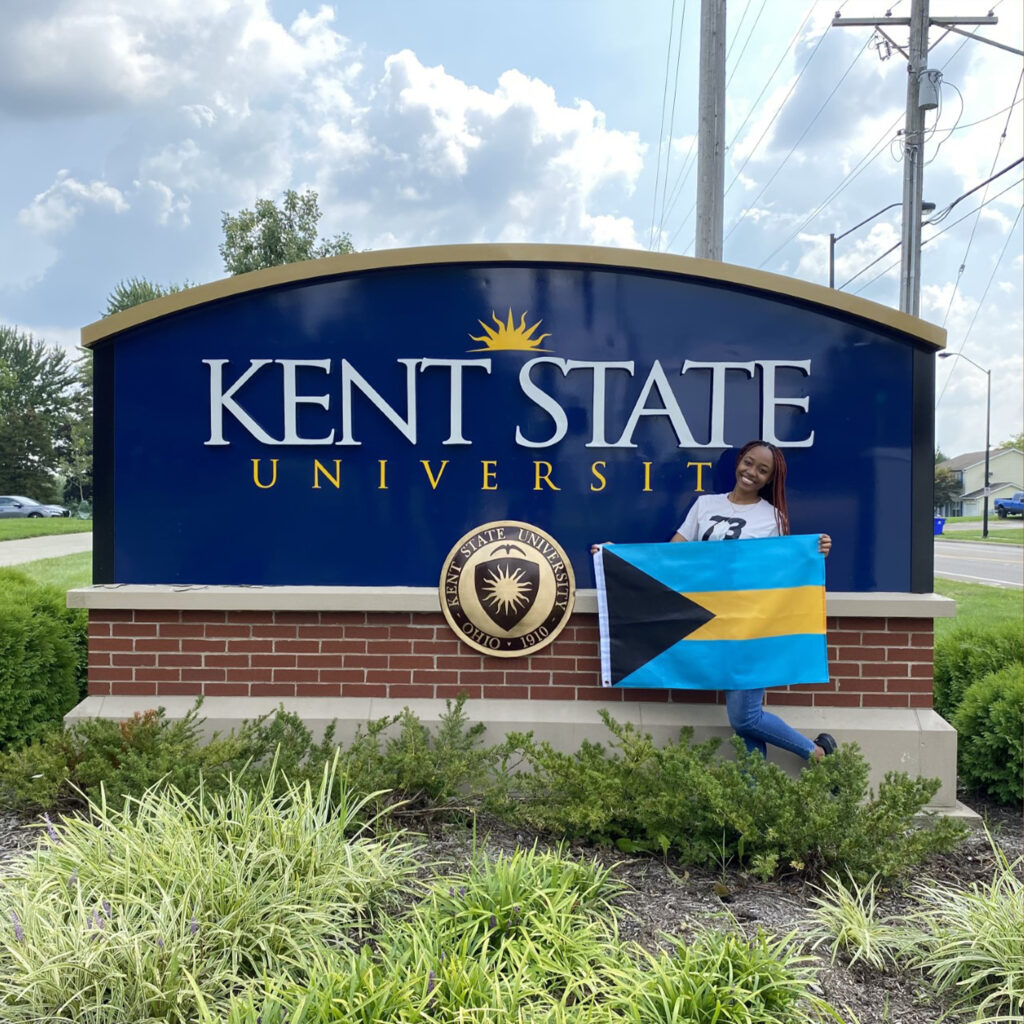 Threshold to
International Universities/Colleges
The choice of the university/college and course will have a decisive influence on students' future career. It Is obvious that they must choose....
Be Trustworthy with Relevant and
up-to-date Information
Charlotte Knowles Thompson Agency is committed to giving students all relevant accurate information about life at college, room & board and 20-hour jobs on campus. After learning students' preferred area of study, we give them every detail about the institution they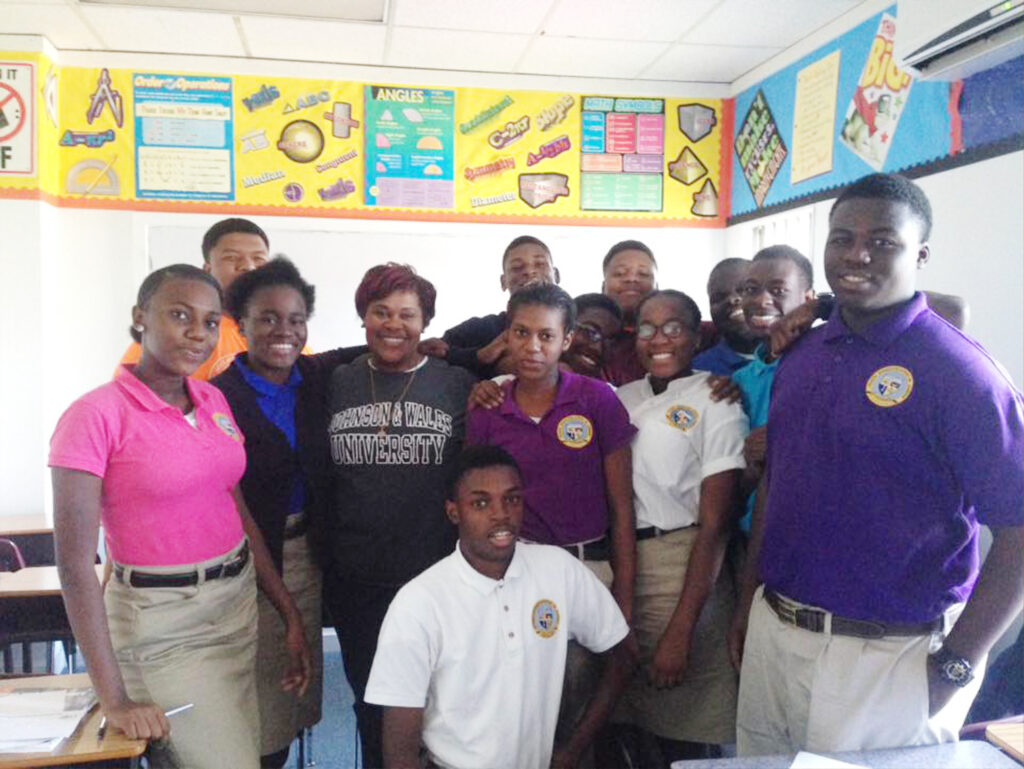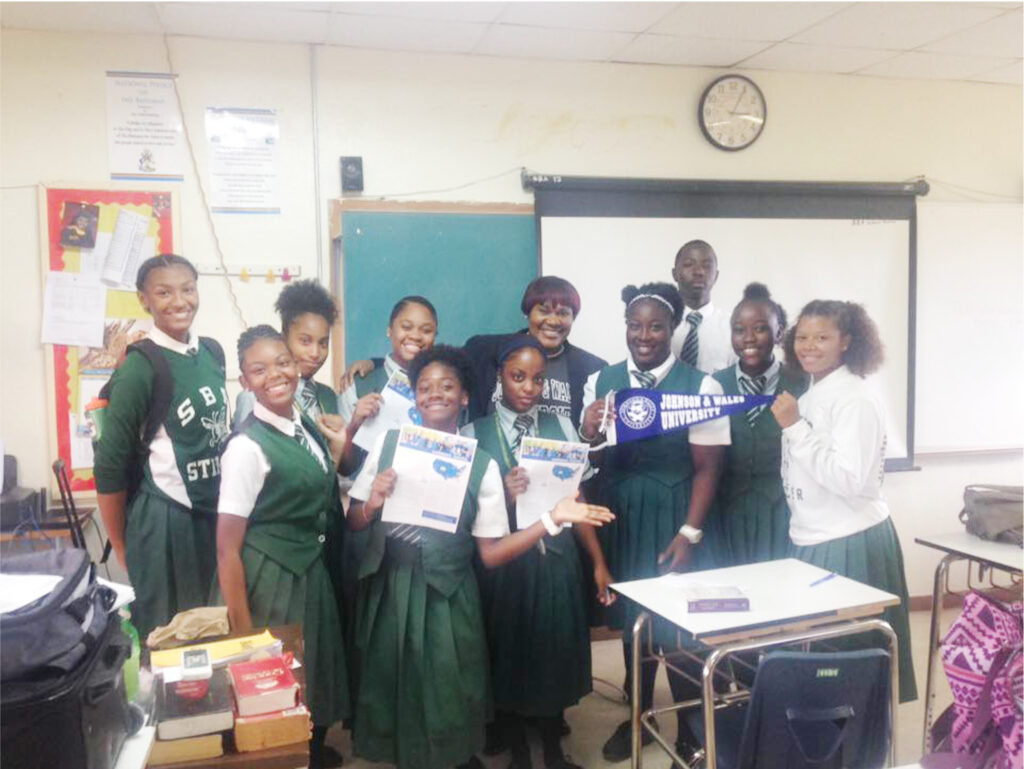 Be One with Eminent Services to
Guard People from Misleads
Crowds always make a noise and it can be misleading to some extent. Such is the case with education consultancies in The Bahamas. Parents and the students are often misled by such consultancies for the sake of quick money. This causes not only a loss of money and time for the victims but a matter of disrepute for education consultancies too.
Be a Visa Preparation Resource
We prepare students for their visa interview, the most crucial part of the college process and help them with documentation to fulfill the requirements needed by the US and Canadian Embassies.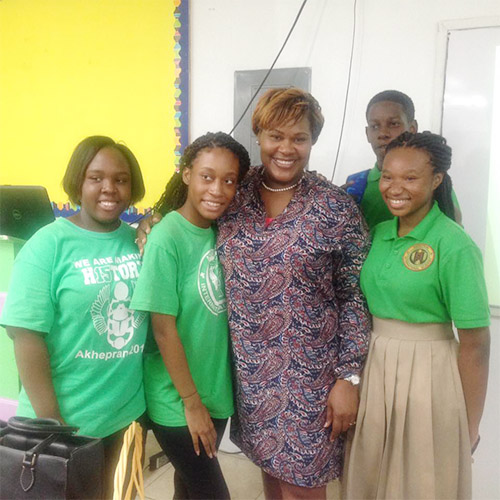 Charlotte Knowles Thompson Agency Ltd. with a team of enthusiastic and dedicated professionals is committed to delivering excellent services to meet the needs and requirements of students seeking to study abroad. Achieve their Dreams
To enable students to achieve their dreams and reach their full potential.

Excellence Guidance
To provide unparalleled academic excellence guidance. Develop Social Awareness
To promote ethical practices and the development of social awareness and responsibility in all students.

Aim High
To encourage all students to aim high and to impose no limits on ambitions.